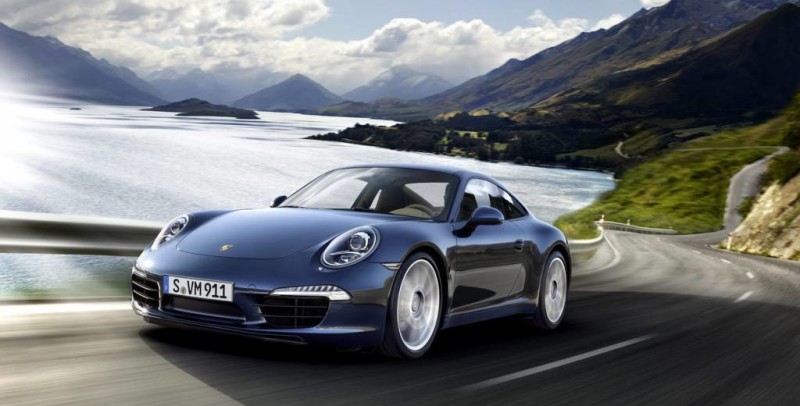 Porsche have made a release of its latest cars (actual info – May 2017).
Porsche 911
For this year, the most popular of Porshe cars Porsche 911 have been upgraded with a 500-hp GT3 RS, with Targa 4GTS. 911 now has 21 varieties.
RS is a track car that is dedicated and a license plate. The Targa 4GTS makes a blend of a four-wheel drive, with the GTS's 430-hp 3.8 liters. Also, you can about Porsche 930 in this review Top 5 cars with the turbo.
Earlier this month at Frankfurt auto show, Porsche unveiled a refresh of the 991 for 2017.
New 718 Boxster
This car comes with more sportiness, and engine upgrade. The new 718 Boxster comes with features such as turbocharged engines for power increase, lower consumption, more torque, and high rpm limit.
The new 718 Boxster comes with great features for power increase and efficiency, these features includes PDK featuring both automatic and manual mode and offers extreme quick gear changes with no cessation in the flow of power.
It has a nice interior and exterior designs and is geared towards a sporty performance. Price starts from $56,000.
Cayman
The Cayman is a classic in design. It has a top track speed of about 165mph, fuel consumption of 20mpg, and 275 horsepower at 7400 rpm.
This model has a 2.7-liter free revving flat six engines, that develops 202 kW(275 hp) at 7400 rpm, with a maximum torque of 290 Nm.
The car is efficient, with thermal management that regulates temperature in the engine. The price ranges from $52,600 and above
Cayman S
The Cayman S has an improved quality. The Cayman S is an agile 3.4-liter engine with DFI (Direct Fuel Injection). It produces 325 horsepower (239 kW) at 7400 rpm, and a torque maximum of 370 Nm at 4,500 and 5,800 rpm. It comes with thermal management for the regulation of the temperature in the engine. It has a top speed of 281 km/h, which is achieved by an optional PDK (Porshe Doppelkupplung).
This Porshe has more sportiness and finishes a 100 km/h sprint at 4.7 seconds. For safety, the "S" is made with well refined and improved brakes. It's also equipped with full-size airbags, for both the driver and passenger and also has a composite construction of steel and aluminum. The Cayman S also come Anti- theft protection and alarm with exterior protection. The price for "S" ranges from $64,100 and above.
911 Carrera
The new 911 Carrera displays lots of improvements. About Porsche Carrera GT you can read here. The engine has an intelligent performance. 911 Carrera is one of sports cars with the feature of quantum leap accomplishment. It reduces fuel consumption but doesn't suppress emotions.
It is developed from scratch and has a twin-turbo engine of 6-cylinder, and a displacement of 3.0 liters. The engine develops 370 horsepower. And a Max. the torque of 325 Ib-ft, available at 1,700 rpm. The price ranges from $89,400 and above.