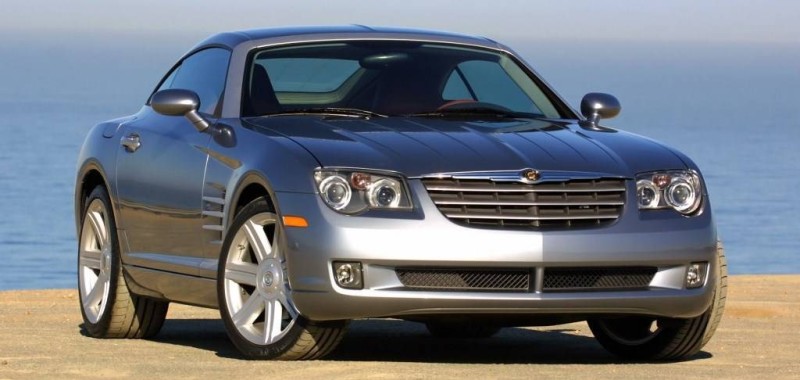 Chrysler Crossfire is one of the Chrysler cars that were rolled out in 2003, by the Karmann factory in Osnabrück, Germany. A car features a rear wheel drive, and a sports car. Chrysler has given the car a swift kick, making it more appealing to those interested in the look-good business. The Crossfire is among the Mercedes-Benz R170 platform, and shares about 80% of the same components. Designed by Eric Stoddard, and Andrew Dyson, the sports car has a 2-door coupe body style, with FR layout.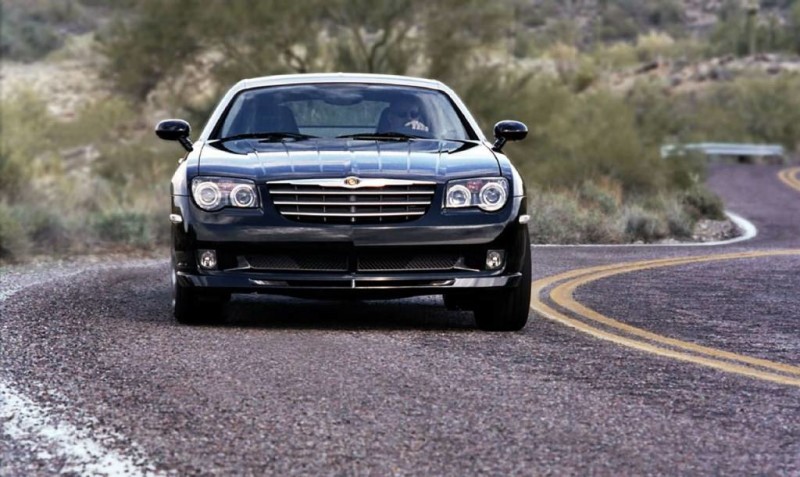 Crossfire Chrysler makes a reference to the two character lines running from the front of the Chryslers car to the back of it. Not only that, the name also refers to the collaboration of Chr-er and the Benz company. Also you can read about new Chryslers models of 2016. Automotive writers and journalists compared the Crossfire Chrysler to the American Motors' the 1965 to 1967 marlin (e.g the old Rambler Marlin), due to its broad rear fenders and fastback roof, which made for a rear end design.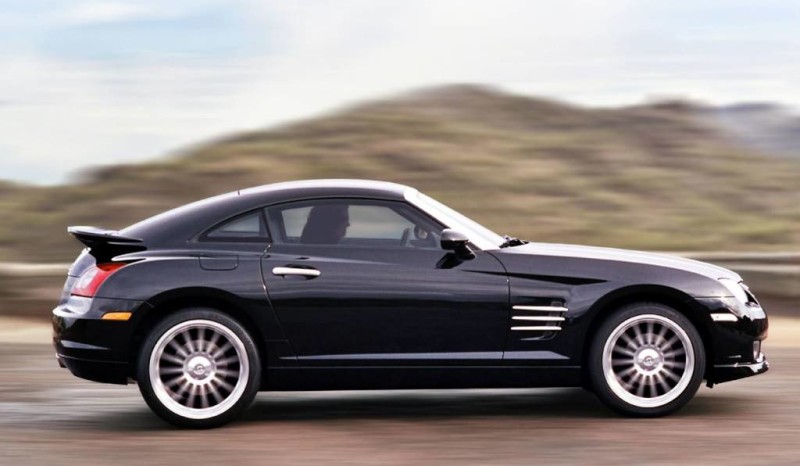 Construction And Features of Chrysler Crossfire
Crossfire Chrysler shares the same transmission, track, engine, wheelbase, suspension components, and chassis structure with the R170 platform. The engine is exactly the same with the Mercedes-Benz SLK320. The seats are exactly the same structure. Dashboard of Chrysler Crossfire, instruments and controls are quite similar to the SLK320.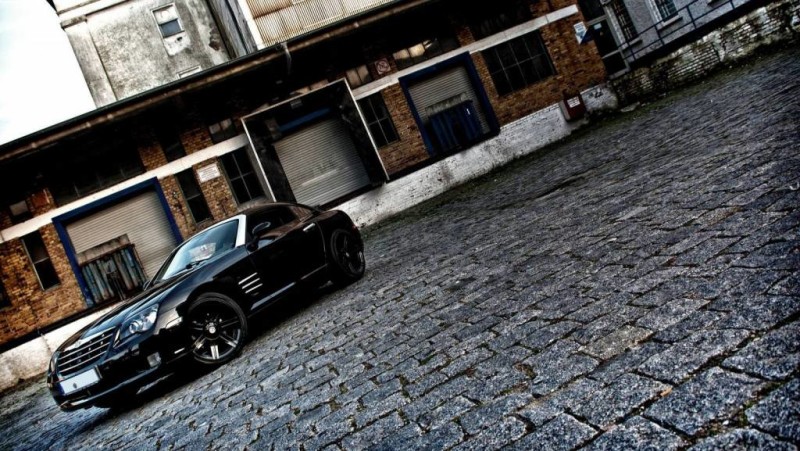 It has a 6-speed manual, with 5-speed automatic (which is optional) of a standard transmission. The first sold set in 2004 were equipped with Mercedes-Benz 3.2L, 18 valve, SOHC that produces 215 horse power, 310 N.m (229 pound force-feet) of torque. Second model, SRT-6 carried supercharged engines by AMG, 5-speed automatic transmission, and without the 6-speed transmission, which makes it achieve a better EPA fuel energy rating over the 6MT.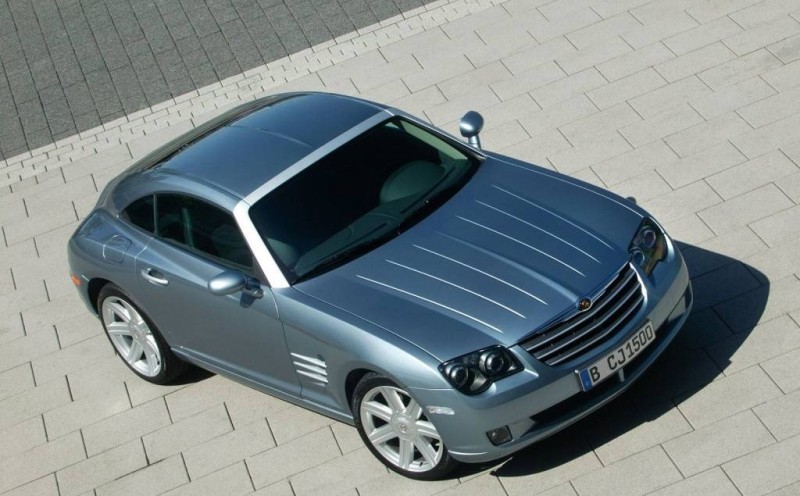 Crossfire Chrysler was utilized with a recirculating ball steering system, rather than the "rack and pinion" steering system that was been used then. This models came in two different wheel sizes, front wheel sizes are 18-inch ×7.5 inch. with a 225-40/18 tires. The rear wheel sizes are 19-inch × 9-inch. with 255-35/19 tires.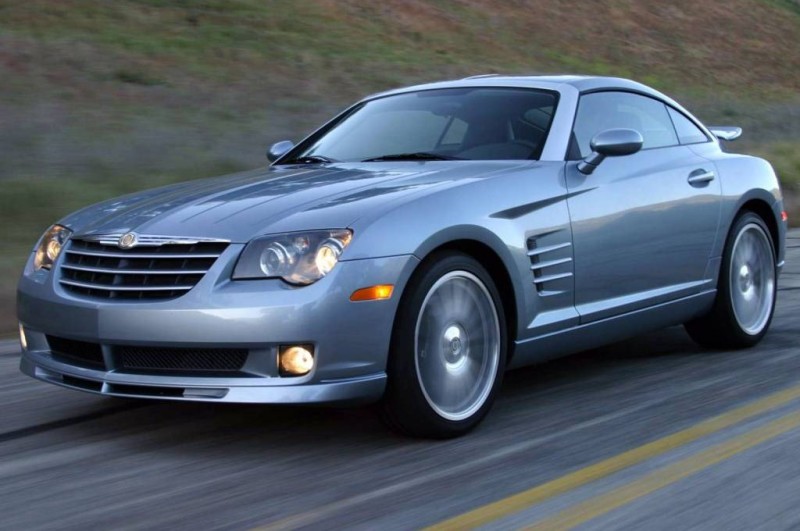 The Crossfire Chrysler first production, was driven off to the assembly line 3rd Feb, 2003, by the Chrysler groups COO Wolfgang Bernhard, in Germany. This model is a sports car that was well equipped. It has high standard features, with a well rated performance tires. The sports car has a full instrumentation, leather seats with a well trimmed surface, keyless entry with security alarm, dual-power front sports bucket-seat, RWD (rear wheel drive), manual transmission, 3.2L V-6 engine, AC(air conditioning), front floor mats and a lot more of other features.

Chrysler Crossfire Models
The Crossfire Chrysler arrived in 2001, styled by Eric Stoddard as a concept car, and further refined by Andrew Dyson. The car came in two models, first is the limited model in 2004 to 2008, which came with 3.2 V-6 engine, produces 215 horse power, 310 N.m of torque, with a top speed of 155 mph. The limited model was immediately followed by the base (standard) model, which came out in 2005, and sharing the same features. SRT-6 was later released in the same 2005, equipped with a skid pad handling of 1.0g, 700 mph in 157 ft. It came with 3.2 supercharged V-6 engine by AMG producing 330 hp, and 420 N.m of torque. The three models has the same displacement of 195.2 cu in.