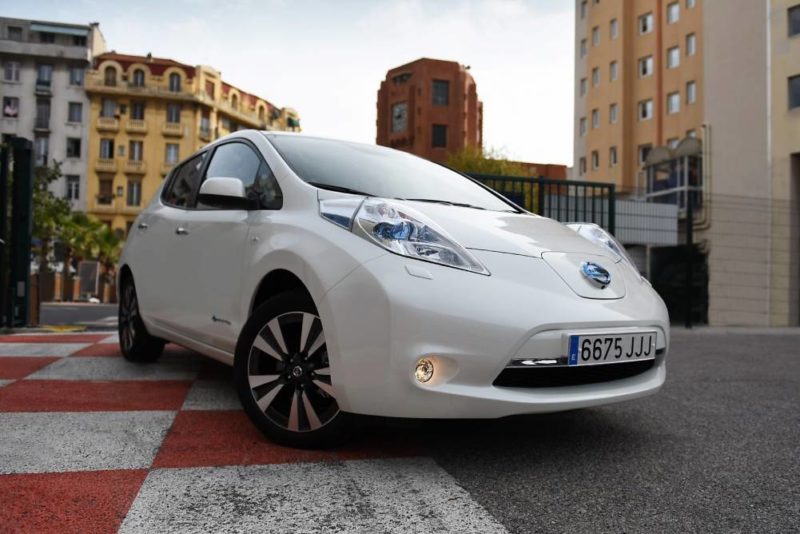 The Nissan Leaf (also named  "new LEAF" – leading environmentally-friendly affordable family car) is a five-door electric car manufactured by Nissan in 2010. The official range for the new Leaf model 2016 with the 30 kilowatt battery is 172 km ( or 107 miles) on a one full battery charge. You can read more on Wiki. Previous model was with the smaller 24 kilowatt battery is 135 km (84 miles). Nissans Leaf battery packs can be charged in about 30 minutes, if you'll use DC fast charging.
Nissan introduced their first battery electric car, the Nissan Altra on 1997. About 200 electrocars were produced only. Nissan also developed the another model Hypermini and sold this one for government of Japan. Hyperminis vehicles was also field tested in USA.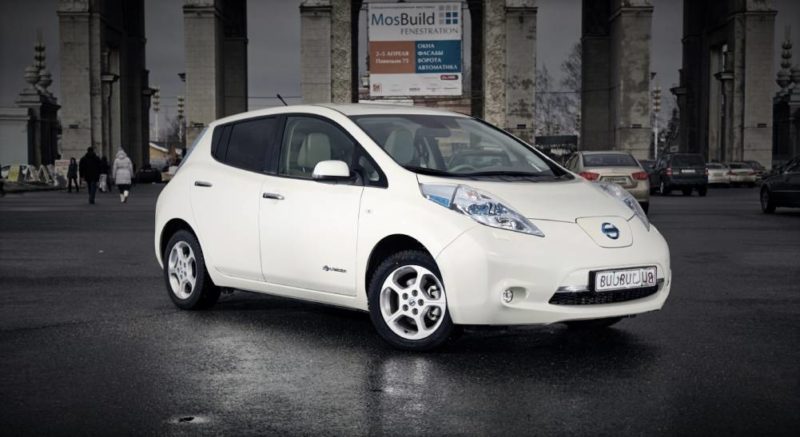 In 2009 was developed prototype electric car that was based on the model the Nissan Tiida. They included: an 80 kilowatts electromotor, 24 kilowatts lith-ion battery pack with a range of 175 km (109 miles), navigation system, and remote control of this car and phone security.This prototype called EV-11. On December 2010 they sold first new electrocar. It was Nissan's Leaf.
The Nissan Leafs new style is characterized by a sharp with big LED-headlights. That headlights are very bright and stylish. They are very efficient and use use less energy than halogen lamps. Nissan Leafs looks like a family minivan, but have more aggrуssive design than others.
Features of Nissan's Leaf
new automatic Transmission
Remote control of doors entry
сomprehensive heating system
107 Horsepower
187 Torque
high quality Front-wheel drive type
ABS Traction control
front-panel LCD monitor
four 16″ steel Wheels
Sirius AM/FM/Satellite radio
automatic front air condition
Famous company has three models of Nissan Leafs in this 2016 year. They are:
Leaf S with 84 mile range and 24 

kilowatt/hour lithium-ion battery

Leaf SV with 107 mile range and more capacious 30 kilowatt/hour lithium-ion battery
and Nissans Leaf SL with 107 mile range and more capacious 30 kilowatt/hour lithium-ion battery too
All drivers of Nissan's Leaf need to charge their cars. There are 14 332 electric stations and 35 833 charging outlets in the United States. You can find all oh they in this map of charging stations and outlets.
I think that my article about new Nissan Leaf was helpfull and interesting for you. Thank you for reading.